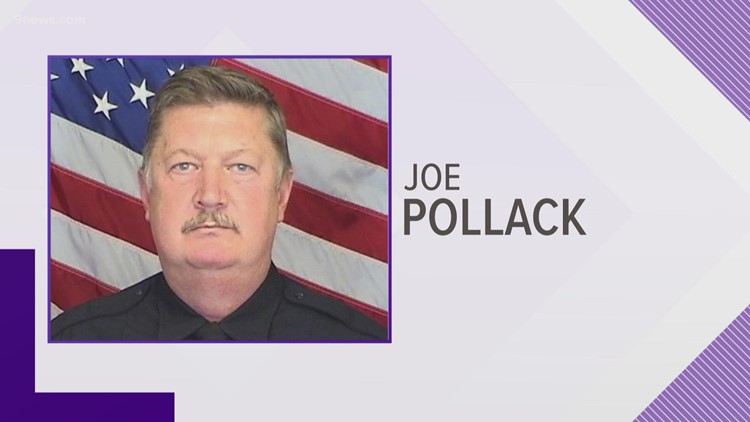 Detective Joe Pollack's death is considered in the line of duty, according to the sheriff's office.
DOUGLAS COUNTY, Colo. — A detective with the Douglas County Sheriff's Office died early Thursday morning after contracting COVID-19, according to a post from the sheriff's office.
The post says Joe Pollack contracted the virus while on duty and says his passing will be considered as line of duty death.
Pollack had spent 20 years with the New York Police Department (NYPD) where he retired as a sergeant. He then spent 19 years with DCSO, assigned to the Special Investigations Unit.
He is survived by his wife and three children, according to the sheriff's office. Other members of law enforcement came out to Littleton Adventist Hospital Thursday morning for a procession in honor of Pollack, according to a tweet from DCSO.
RELATED: Deaths of 2 Denver jail deputies declared 'line of duty'
Four other law enforcement officers in Colorado have died from COVID-19 in 2021, according to the Officer Down Memorial page. They include two Denver Sheriff's Department deputies, a Windsor Police officer and a deputy with the Elbert County Sheriff's Office.
RELATED: Celebration of life held for Denver deputy who died of COVID-19
A memorial service for Pollack will be held at noon Dec. 17 at Southeast Christian Church in Parker. 
The memorial service is open to the public and will be live streamed. 
A procession will leave the Douglas County Fairgrounds in Castle Rock at 10 a.m. en route to the funeral. Here's the procession route:
Starting at 500 Fairgrounds Road
Westbound on Plum Creek Parkway 
Northbound on Interstate 25
Eastbound on E-470
Southbound on Jordan Road to the church at 9650 Jordan Rd. 
The Douglas County Sheriff's Office said northbound I-25 and eastbound E-470 along the processional route will be closed from 9:30 a.m. until the procession has cleared. 
SUGGESTED VIDEOS: COVID-19 Coronavirus